Hey my friends! I'm really excited to announce the addition of an online store here at The Dancing Soap Dish.
I'm starting out with the release of a beautiful series of essential oil blend recipe record books called My Little Book of Blends.
These books have been imagined, designed and created all by little old me. I've poured my heart into them and I hope that they are truly a blessing to those who use them.
The idea originated when I was struggling to remember which essential oils were in all those roller bottles I had lying around, but now I never forget a blend recipe because I keep them all in the one safe place.
I am constantly creating and trying new diffuser blends and when I find one I particularly love, it goes into My Little Book of Blends too.
You can record up to 36 of your favorite diffuser and topical blends on beautifully designed pages. There is also a page for recording your collection of essential oils and a 'Notes' page for jotting down any essential information (pun intended).
My Little Book of Blends are available in five beautiful designs that you are sure to love. Also available is a Value Pack (a pack of 5 for a reduced price) which includes the option to purchase all of the one design, or a random selection.
This value pack is great to keep on hand as gifts for your friends or, for those of you who run your own essential oils network marketing businesses, as a welcome gift for new enrolees to help them get the most out of their oils.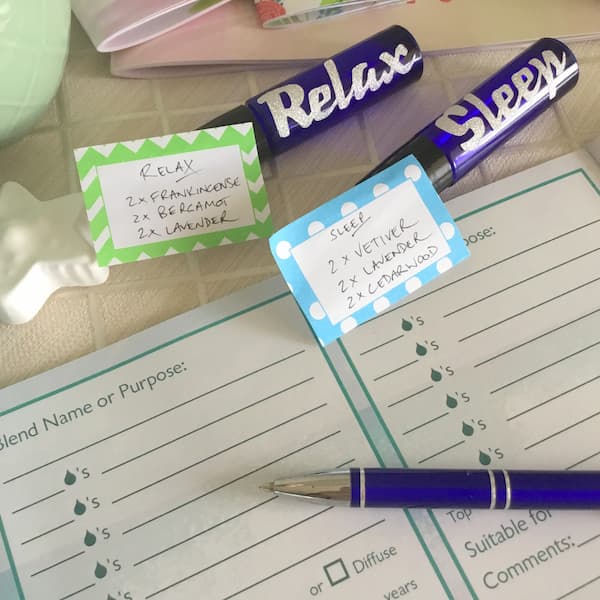 You can browse the collection here.
Enjoy!